(Algo|Afro)futures


(Algo|Afro)futures is an annual mentoring programme for early career Black artists who want to explore the creative potential of Live Coding.
New to the concept? Live coding is a performative practice where artists and musicians use code to create live music and live visuals. This is often done at electronic dance music events called Algoraves, but live coding is a technique rather than a genre, and has also been applied to noise music, choreography, live cinema, and many other time-based artforms.
Working with new media artist, curator and audio-visual live coder Antonio Roberts, we will work with a group of Black artists from the West Midlands to imagine the future of live coding practice through workshops and performance.
Live coding is a developing practice that is in need of diverse perspectives in order to move forward in a creative and healthy way. There have been efforts in this direction but with some exceptions, these have largely focussed on gender diversity, countering the heavy male bias in technology, with some success. These efforts have been intersectional but the recent growth of the Black Lives Matter movement during 2020 has caused us to reflect further on the disproportionate lack of Black artists in the UK live coding scene. This is despite much of live coded music heavily inspired by Black music, much of which developed against a political struggle.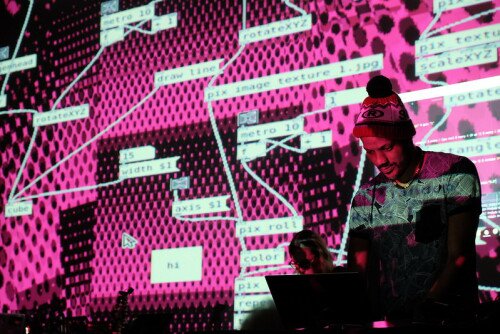 Although this project responds to the lack of Black representation in the live coding and Algorave scene we don't necessarily intend to 'solve' that problem. Instead we want to provide early career artists with the time and resources to explore live coding and algorithmic music/art, and take it in whatever directions they want to (or not!). In the process we can learn about what barriers and opportunities there are for those futures.
The first iteration of the (Algo|Afro)futures programme took place in Summer 2021, with support from Music and the Internet: Towards a digital sociology of music, funded by UK Research and Innovation. See the project website for details of the artists who took part.
The second iteration is taking place May-August 2022, again working with Black artists based in Birmingham and West Midlands, with applications open until 3rd May. We are happy to continue supporting the project, with live coding tutoring and mentorship from our research fellow Alex McLean, as part of his UKRI funded project Algorithmic Pattern.
The workshops are hosted with Vivid Projects, a centre for the production and exhibition of media art, located in the Digbeth area of Birmingham, UK.