We've just released some new datasets to show whether areas in Great Britain are coastal or not. We're using these to work out where is at greater risk from the climate crisis, and by making the data available to anyone, you're now free to use it however you like. Datasets include:
England/Wales LSOA
England/Wales MSOA
England/Wales/Scotland Local Authorities
England/Wales/Scotland counties
England/Wales parishes
Scottish Data Zones (see pic below)!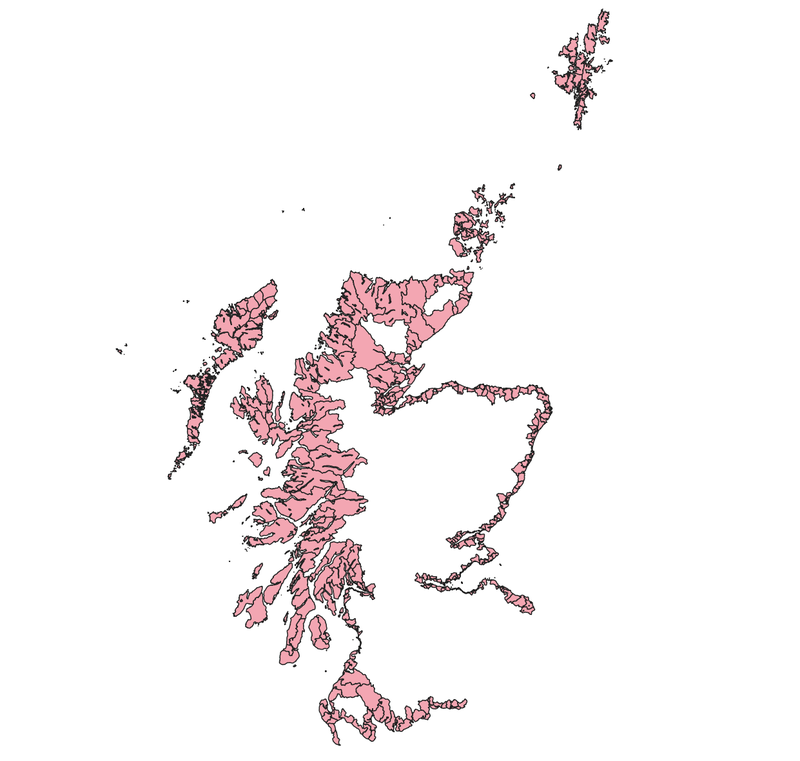 We're still missing data for Northern Ireland, so if anyone happens to know of a map of the outline of the Northern Ireland coastline please do get in touch.
These were made as part of the BlueAdapt project and will be used in the Local Climate Adaptation Tool.
[BlueAdapt is funded under the European Union's Horizon Europe research and innovation programme under Grant Agreement No 101057764. UK participants in Horizon Europe Project BlueAdapt are supported by UKRI grant number 10039058 (Then Try This)]