This is a review from the FoAM Kernow studio from 2020. These appear as tweets on our new twitter feed (@foamkernow) and we'll be adding the text here as we post projects over the coming weeks.
---
Well that was quite a year.
Despite everything, our studio's undergone some positive change. In Spring we were awarded funding from Cultivator (European Union structural and investment funds) to kit out the studio with remote working and distributed manufacturing equipment, including a 3D printer, CNC machine, bandsaw, sewing machine, webcams, microphones and lighting.
In the Autumn we were joined by two new Non-Executive Directors; remote sensing scientist Dr. Karen Anderson and creative industries expert Jane Sutherland. Karen and Jane have been helping us make bigger decisions, and provide some independent oversight for the organisation. Livecoding musician and researcher Dr. Alex McLean has also officially joined the studio, working remotely from Sheffield.
Through shapeshifting and graft, most all of our projects have gone ahead, and we've been helping other people to adapt their research and events to work online. This is a brief review of what we've been up to...
---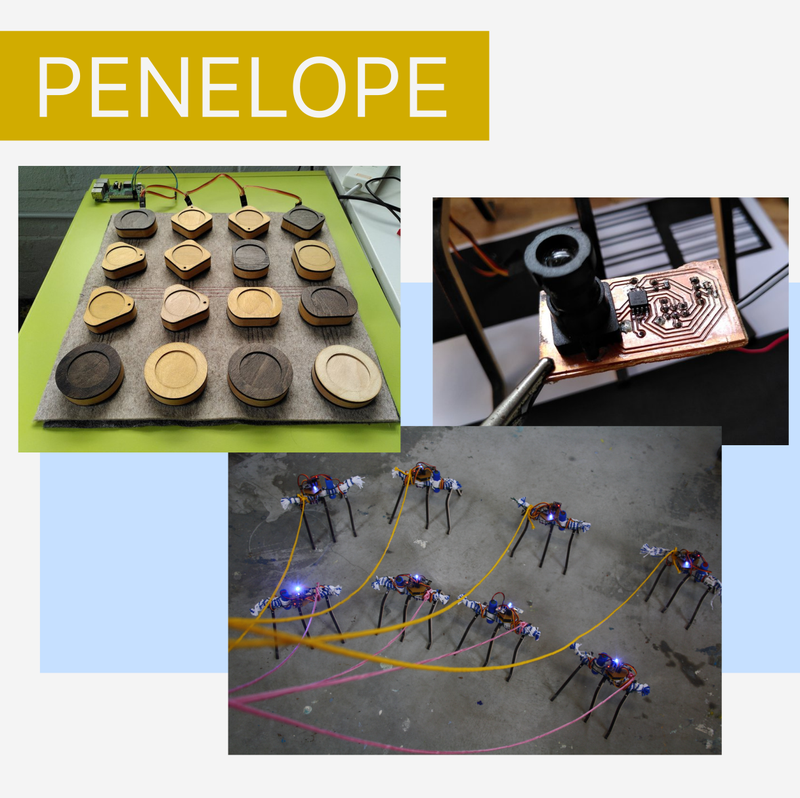 The Penelope project is led by Dr. Ellen Harlizius-Klück at the Deutsches Museum in Munich, funded by the European Research Council.
We've been doing more experimentation with moving code from its conventional visual screen based domain into a touchable physical thinking form (inspired and informed by our ancient weaver-coder ancestors).
This year we've built a new textile and wood Pattern Matrix which can be used to control our swarm of woven weaving robots. We've also added eyes to the robots so they can follow lines drawn on the ground, allowing them to weave more complicated patterns. Finally we've been playing with ways that people in other countries can control the robots remotely using visual programming, meaning people from all around the world can make the robots dance together in the same physical space.
---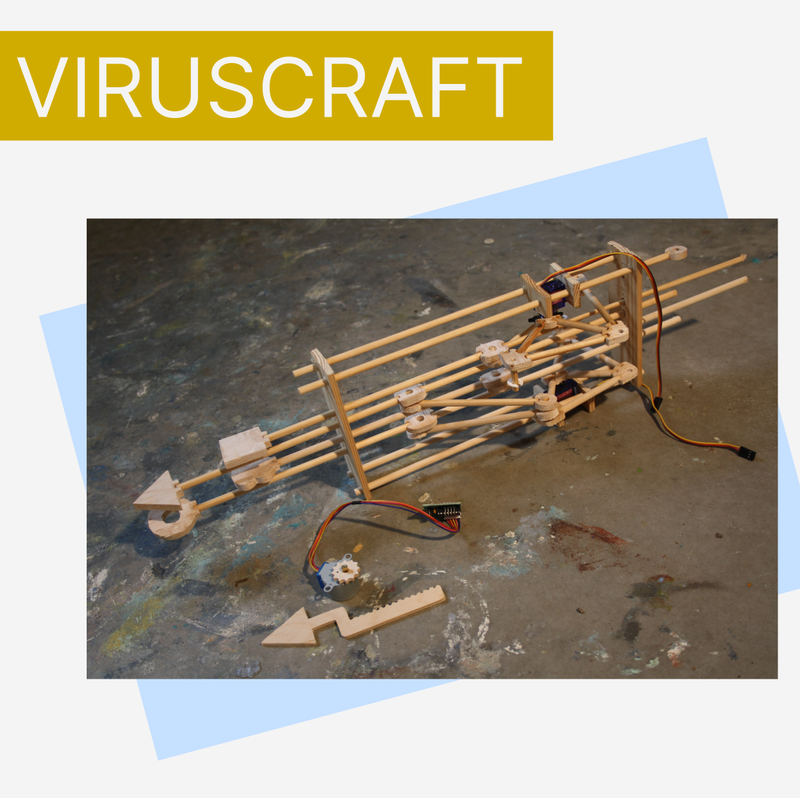 Viruscraft is a game with a tangible virus interface to explore how hosts and viruses co-evolve. We made the first version with Dr. Ben Longdon at the University of Exeter, funded by the Wellcome Trust.
We're now running evaluation on the first version, and working with Dr. Ben Ashby at the University of Bath, funded by the Natural Environment Research Council, to develop the game and interface further.
Since we're now faced with an actual viral pandemic, the touch-based interface is no longer safe option. We're redesigning it so players can wave their hands over the virus and an internal mechanism automatically changes the protein shapes on the outside of a big physical virus. Touchless tangible interfaces are an exciting design challenge!
---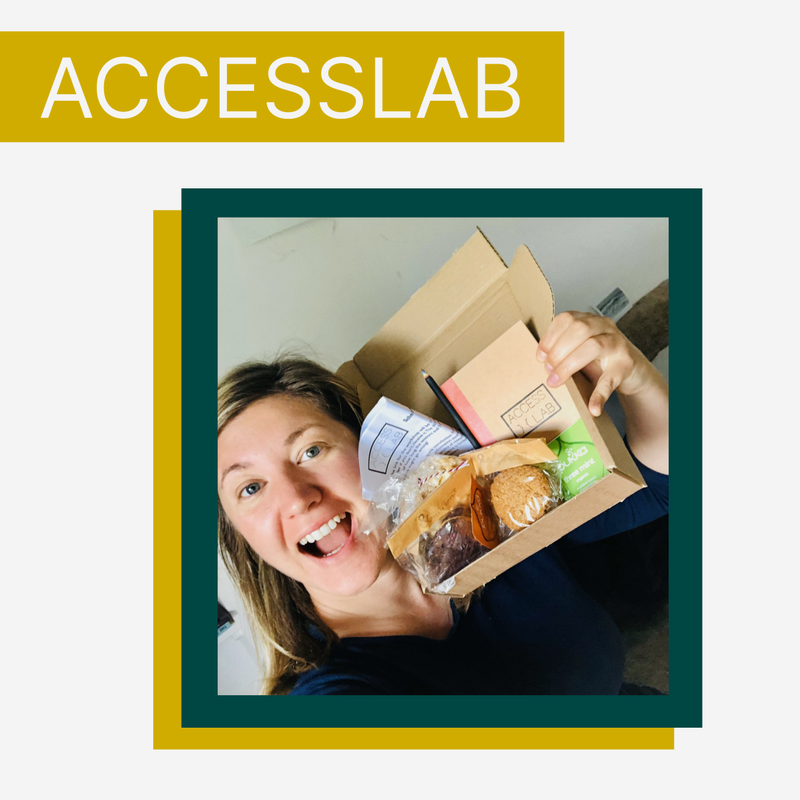 AccessLabs are workshops to (i) decentralise research skills so more people have access to scientific information, (ii) expose researchers to the difficulties of accessing their work, creating new open access advocates, and (iii) build trust and understanding between scientists and the wider local communities.
We started a new collaboration with Falmouth Library and the European Centre for Environment and Human Health, funded by the Carnegie Trust, Wellcome Trust and Wolfson Foundation's Engaging Libraries Scheme.
We're running three AccessLabs themed on Climate, Environment and Health, and have redesigned the workshops to run online. This has brought us a step closer to adapting the format so that it can be more easily rolled out and run by others.
---
Sonic Kayaks are kayaks rigged with sensors, for low cost mapping of the marine environment. The sensors are sonified in real-time to the paddler through an on-boat speaker, providing a connection with the underwater environment, and a way to locate interesting data.
We received funding from ACTION (EU Horizon 2020) to design, integrate, and openly document new sensors for air pollution above the water, and underwater turbidity. We also developed new sonifications using an online experiment to see which sounds enabled people to best understand changes in environmental data.
To do all this, we've worked with sound artists Kaffe Matthews and Federico Visi, researchers Dr. Jo Garrett and Dr. James Duffy, pro-kayaker Dr. Claire Eatock, and 76 participating volunteers. The project was covered in the official Raspberry Pi magazine (MagPi, issue 98).
---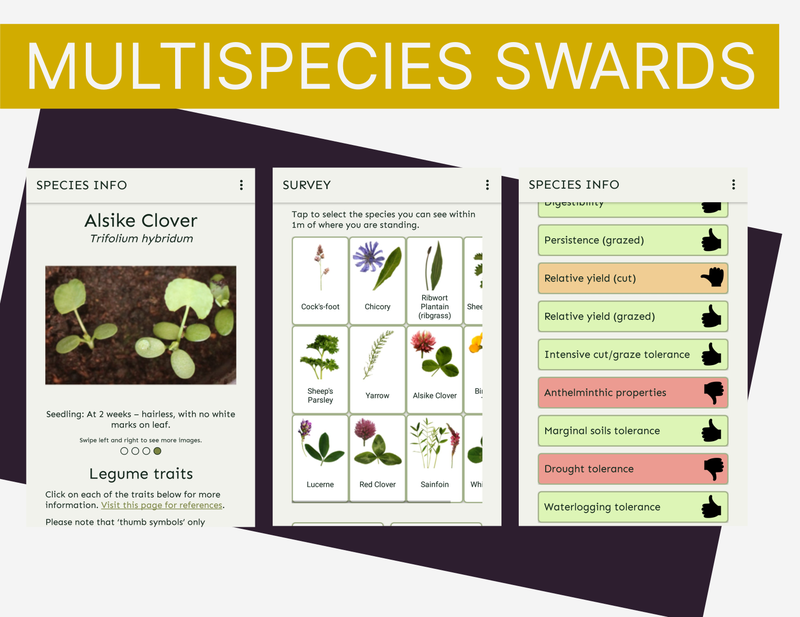 Multispecies swards are mixes of grasses, legumes and herbs, and provide a more biodiverse alternative to the usual grassland in the UK which is often a combination of only two species (ryegrass and clover).
We've been working with Dr. Bethan Stagg and Gemma Eales at the Duchy College Rural Business School and Rothamsted Research to make a free, open source phone app and a set of physical cards to help farmers choose, identify, and monitor the growth of sward species, and understand how each species can benefit their farm. This has been funded by Agri-tech Cornwall and the Isles of Scilly (European Regional Development Fund, Cornwall Council and the Council for the Isles of Scilly).
---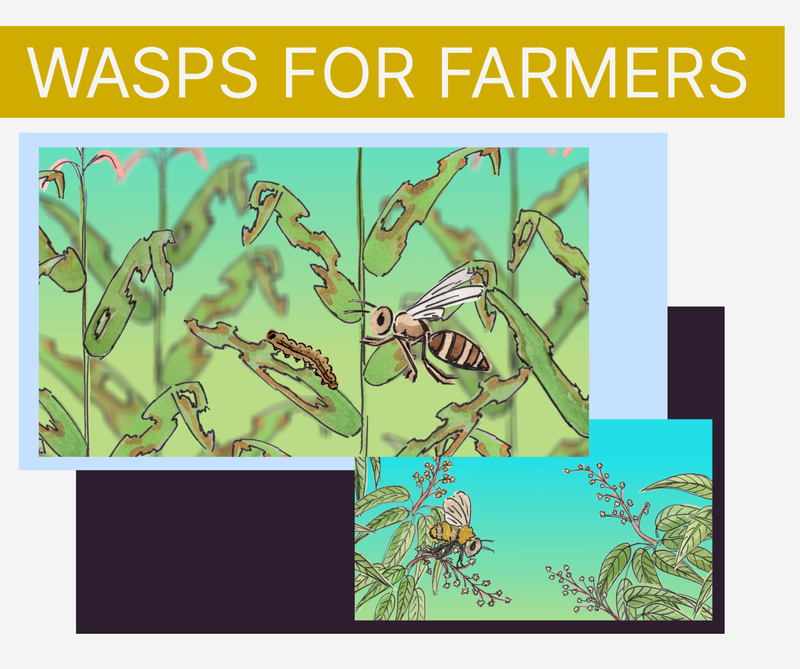 The Wasps for Farmers project:
Everyone's plans became a bit unstuck in 2020, and for many researchers this meant cancelling field seasons and coming up with other ways to gather data.
We've been working with Prof. Seirian Sumner and Dr. Alessandro Cini at University College London to help move their research online. The project is looking at the feasibility of encouraging farmers to use wasps as natural biocontrol agents for crop pests, to reduce reliance on chemical pest controls.
We've been developing a bespoke open source survey system that's capable of handling unusual question types, and making short animations to explain biological concepts in situations where there may not be shared language.
---