Thanks to Paul Chaney who runs The End of the World Garden, we had an opportunity to trial a short workshop based on our Farm Crap App and prototype Allotment Lab on his two-acre forest garden site in Cornwall. This was our contribution to the Bank Holiday Weekend Haymaking Extravaganza (along with a bit of hay-making too).
We started by looking in detail at the Farm Crap App, how it arose from an intersection of governmental policy and the needs of farmers, providing a way to quantify the nutrients present in natural manures that are added to the land. We were able to map a section of the End of the World Garden intended for future agricultural experimentation, and based on its crop history and soil type, calculate the additional nutrients required for growing different crops.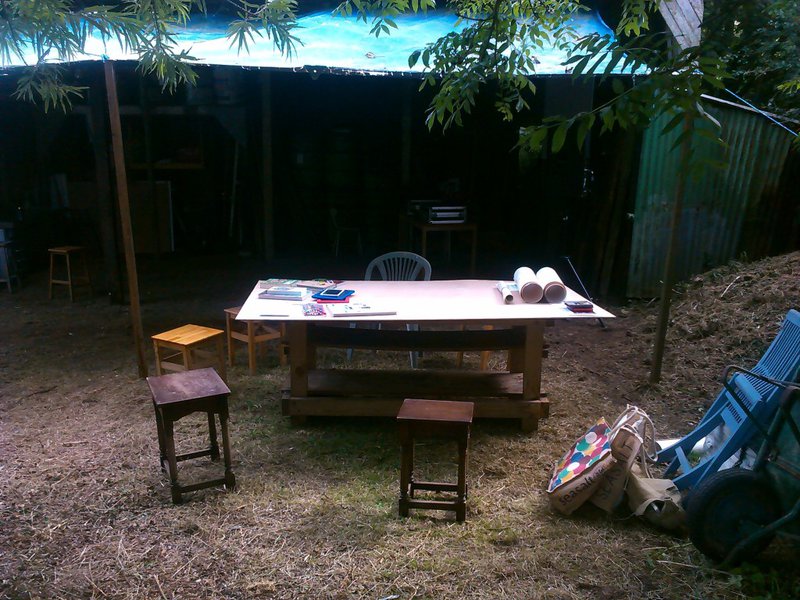 One of our discoveries were the limitations of the underlying DEFRA data, being based on a particular approach to farming it uses a pretty broad brush - the necessary simplicity of the data in some areas (for example in the range of crops present) is not so well suited to smallholders. For example high yield crops that maintain profitability are less important to smallholders who are able to use slower growing strains. It was also interesting to work with people who had less experience with farming (me included) and trying to work out the difference between 'dribble bars' and 'splash plates' and other arcane muck spreading technology.
We also tested our prototype Allotment Lab. This has been designed to provide a couple of trial walk through experiments based on compost quality and soil type estimation for a more general audience - allotment owners, gardeners and smallholder farmers included.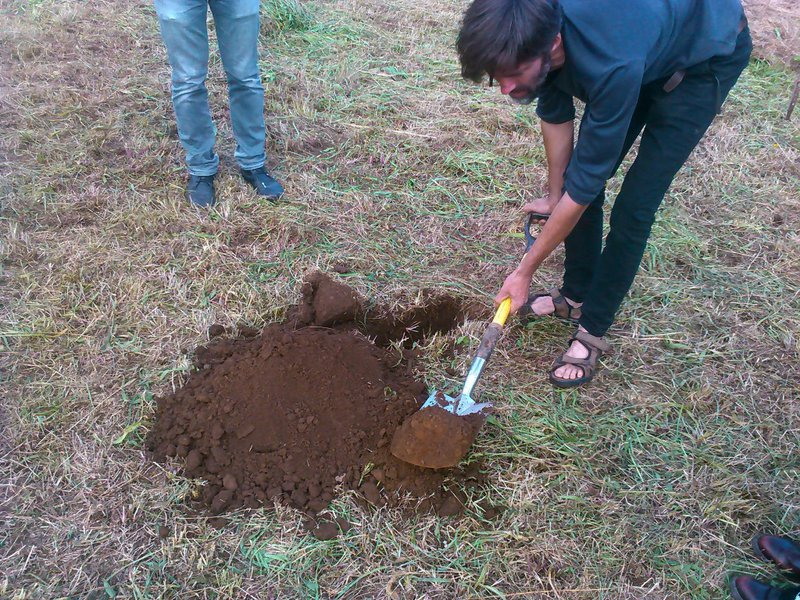 We tested the soil in a small area of field, attempting to form different shapes with our hands and a little water, in order to estimate its specific type and consistency. The soil in this part of Cornwall consists of a top layer of 'sandy clay' (actually containing larger granite particles, rather than sand) and a lower layer of 'silty clay' laid down from melt water during the last ice age. Paul dug down to find the lower layer so we could check the difference between them using the test.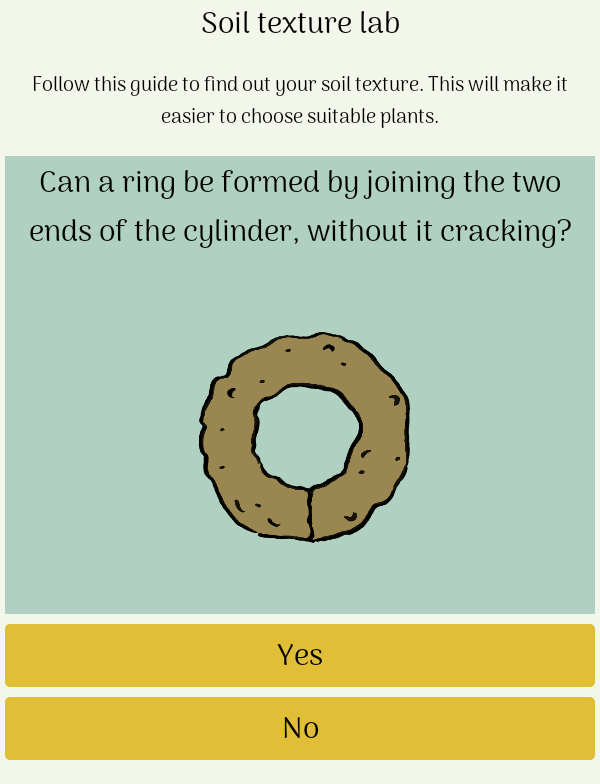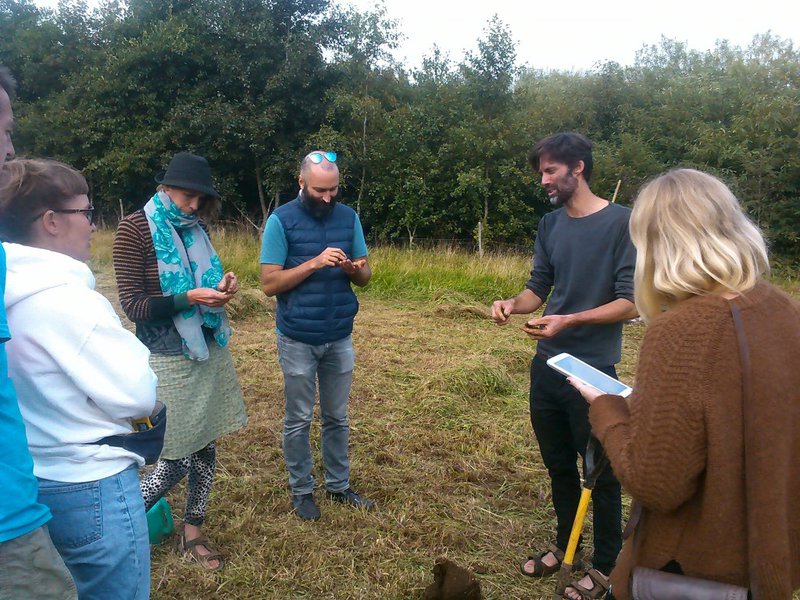 This workshop was useful in that it highlighted the limitations of top-down governmental data and the potential for citizen science to allow people to gather their own knowledge based on their specific circumstances. One of our challenges is coming up with a range of experiments that can augment official data and allow farmers, allotment owners and others to ask questions, collect data and make decisions that will help them in increasingly difficult social, climatic and economic circumstances.