Pattern Club Sheffield - Andean Informatics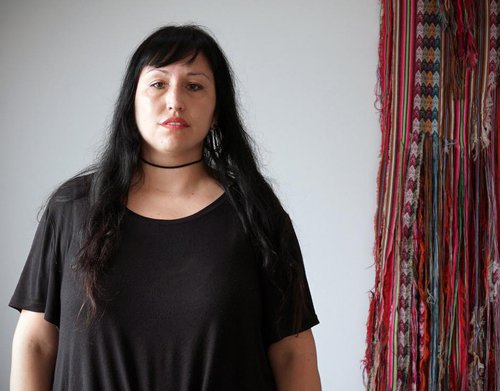 Tuesday 21st March 2023, 6pm - 8pm
Access Space @ Event Central, 20-26 Fargate (opposite Marks and Spencers), Sheffield, S1 2HE
Free sign up here
A talk/performance with our first Algorithmic Pattern research resident Paola Torres Núñez del Prado at Sheffield Pattern Club, who will introduce us to patterns in Andean informatics through textiles and sound. Paola is an e-textile and sound artist, who integrates electronic sensors into her handmade textiles, including in Khipu (ancient Andean practice of recording data in knotted structures) as well as weaving.
Paola will talk us through some of her works, with some focus on patterns that run through Andean culture. She'll bring some of her e-textiles and share a live performance with us.
No prior experience/background in textiles or electronics needed, just come and enjoy this inspiring talk and live performance!
All welcome to this free event, but please do sign up so we set out enough chairs.